New Products Just Arrived!
How We Got Started....
Our story is coming from a Spiritual place or a deep soul searching journey. It started with one word "hygiene" type on my computer then more words "hygiene that makes you feel good." The "idea process" and the "determination" started forming into steps. Before I knew it, the "cycles of passion" had begun. Finally, I could see the "vision" for this company. As time went on my Grandchildren was a inspirational reason for me to lean toward connecting my "dream" with their daily routine. Then I started thinking about the "idea of Hygiene That Makes You Feel Good" being implemented in a school environment for the child to take care of his or her responsibilities and feel good about doing it for themselves. This action of responsibility builds self-esteem, dignity, character, and pride.
Once the preparation of the school theme was done... then my team decided to make our own finely handcrafted, organic, and oxygenated products for everyone of all ages! We all uses hygiene products everyday! This is why these products are so well engineered to the finest quality that you would love to place on your entire body from head to toe!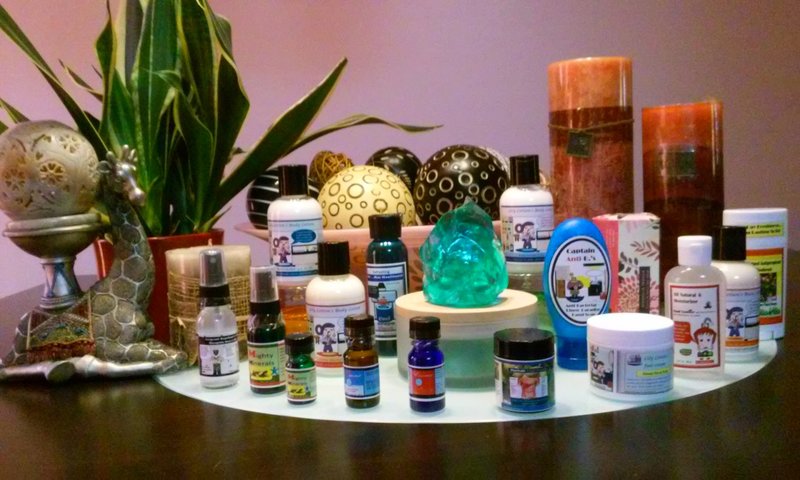 We have been inspired and commended on the creation of the products. It has truly been an experience to have the customers that we have appreciate and know exactly how their bodies are feeling from inward to outward. When you try our lotions on different skin deficiencies in comparison to your daily moisturizer our lotions will definitely show you a difference. The customers love the scents of Baby Powder, Orange Vanilla Blossom (orange cream), Cherry Almond and Baby Cache'. The scent of these lotions makes them very relaxed especially after taking a bath. The foot creme softens rough calluses and leaves your heels smooth. The supplements gives extraordinary benefits to you, too!
When I speak about the Spiritual place in my life, I am also referring to another idea that came to me in my vision for the cosmetic and hygiene product line.
"I thought, if I use all my cartoon characters; which are the Anti-Germ Fighters: Captain Anti B., Lily Lotion, Sandy Sanitizer, Moe Mouthwash, Sally Ann Toothpaste, etc., partnering with four more characters; Miss Ramona Aroma, Sergeant Repellant, Bonnie Littleleaf Buttercup, and Pet Cadet Shoo-ey... that would be awesome! These four cartoon characters derived from my storybook in regards to making their own organic and natural products from camping in the outdoors and using Mother Nature's plants and flowers. Farrah and Frankie Ferret was created as the model for lip balm and lip gloss. All of them would match perfectly with the products."
My team knew a lot of information and years of research about all the ingredients we used, especially for the cosmetic line. Your skin is our biggest organ and what better way to make sure it is taken care of in the most positive way. This is why Hygiene That Makes You Feel Good is so essential to your needs. Our products are gear toward children but it's suitable for all ages. What makes us unique...we select the best organic & metaphysical ingredients for our products. We use Nanotechnology, Herbology, Metaphysics where the ingredients compliments each other in a cohesive formula. We have the highest versatile quality ingredients you can find on this planet. These products have therapeutic and healing properties.
Here are a few of the main ingredients that are used in the products:
Our Moringa Oil is a excellent oil and it comes from a plant with a source up to 7 times of nutrition in the foods we eat.
It has an overall well-being aka nickname, "The Fruit of the Tree of Life" and its also known as "Green Alchemy" for its metaphysical properties. It is pack with antioxidants, minerals, hundreds of flavonoids, and vitamins A, B, C, D, E, and K. Great for the hair and skin!
Our Essential O2 (Liquid Oxygen)
represents on a cellular level. Oxygen is a key ingredient in all processes that involve the absorption of nutrients, the energy cycle of the cell itself, and the elimination of toxins from the cell. Oxygen is critical for a stable circulatory, lymphatic, digestive, respiratory, and nervous system, etc. What better way to use this ingredient orally and it absorbs in your eyes and skin, too.
Tamanu Oil is good for healing scars, stretch marks, rashes, bedsores, and minor skin irritations.
White Sage purifies your Aura.
Helichrysum provides excellent support to skin, liver, and nervous system. The health benefits attributed to its properties are anti-allergenic, antimicrobial, anticoagulant, anti-tussive, emollient, anti-inflammatory, etc.
Silver is a part of Nanotechnology, this ingredient is like our Essential O2 (Liquid Oxygen) because the molecules are so tiny it goes into your body on a cellular level. Silver can be use internally but we use this ingredient for external use.
Moldavite Oil is a healing crystal oil. Moldavite is a powerful Chakra opener and activator. It particularly targets your Heart, 3rd Eye, and the Crown Chakras. It can be used for aroma therapy and a massage oil.
We have other excellent ingredients and they are: Hemp Oil, Shea Butter, Cocoa Butter, Jojoba Oil, Vitamin E, MSM, Aloe Vera, Tea Tree, and much more!
We have all natural, handcrafted, organic, and metaphysical items: salves, toothpaste, mouthwash, deodorant, lip gloss, lip balm, body lotions, foot creme, bar and hand soap, body oils, body sprays, metaphysical supplements, etc. We offer these supplements: Haritaki Fruit Powder, Moringa Oleifera Pills, Vitamin B 17, Essential O2 Maximum Strength Liquid Oxygen, Essential O2 Regular Strength Liquid Oxygen, and Mighty Minerals for overall health.
I would like to tell you more about our Haritaki Fruit Powder. It is taken orally, and it has great benefits for your body. The benefits are: rejuvenates, astringent, purgative; may aid in stomatitis, oral ulcers, sore throat, gingivitis, anthelmintic, colitis, liver spleen health, digestion, nervous system tonic, anti-inflammatory, anti-oxidant, energy booster, cardio-tonic, expectorant, piles, and a laxative. In the metaphysical world, some Yogi's say "by taking a half a teaspoon of Haritaki Fruit Powder is equivalent to hours of Prana Breathing."
This is how we got started with the cosmetic and hygiene product line.... I hope you will tell your friends and go shopping... the products are fantastic!
Don't forget to pick the items to build you a Just Say "NO' to Germs Hygiene case and/or a Anti-Germ Fighter's Hygiene case for your children to be used in school or daycare for their convenience.